Our crossarm sale is on! We are offering a bigger discount on composite crossarms than ever before in All Round Supplies' history. Take 15% off any of the listed crossarms for Ausgrid or Essential Energy networks: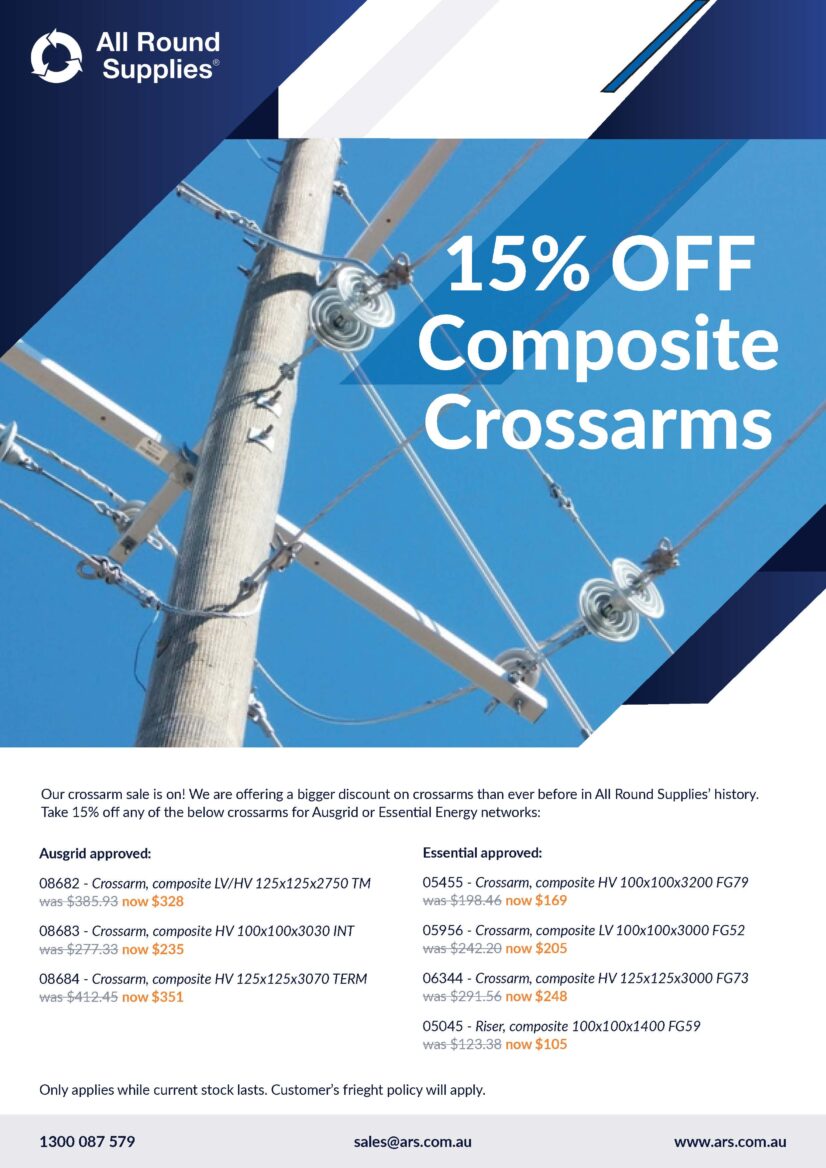 Only applies while current stock lasts, so get in quick.
Your freight policy will apply.
Contact your account manager today.