As proud sponsors of the Sydney South West Kookaburras netball team, we were absolutely stoked to see the girls dominate in this years' competition, winning the grand final after four hard years of trying.
The team began in 2011, with a tight-knit group of girls signing up to play in the newly-founded Koori Netball Tournament, held each year in Charlestown, near Lake Macquarie in NSW. The girls named their team the Sydney South West Kookaburras and have played in the tournament every year, missing out on making the grand finals by only one or two games each year.
This year was a different story.
The tournament kicked off on a Friday night, with the Kookaburras winning their first two games and missing out on the third by just one point. The Saturday kicked off with a further six games, where the girls took out five and drew in the sixth. They finished in second place overall, landing them the opportunity to play in the finals.
Nervous but pumped for a good game, the Kookaburras smashed through the finals and found themselves going head-to-head with La Par-rouse, the Sydney team that had beaten them on the Friday night by just one point.
The Kookaburras played amazingly in the finals, pushing through the fatigue and heat and firing to victory with an impressive final score of 24 – 18, winning the game by six points. One of their players, Sheree, was even awarded the trophy for player of the series.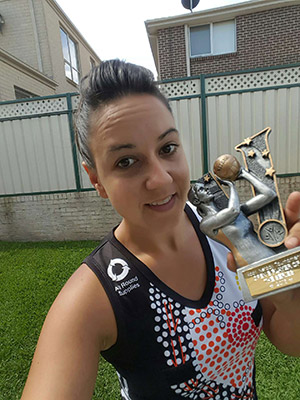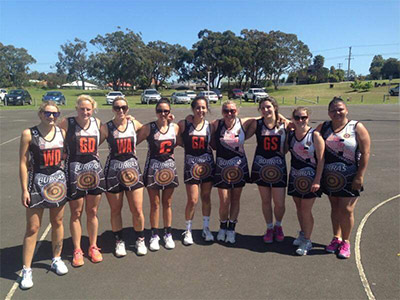 "As a team that had only a handful of supporters, we were extremely proud to have complete strangers just there to watch the grand final cheering and showing support for our team, and congratulating us on an amazing, beautiful game of netball," – Sydney South West Kookaburras
Everyone at All Round Supplies would like to say a huge congratulations to the Kookaburras for their outstanding effort and sportsmanship, and on such a brilliant win. We can't wait to see them take out the tournament again next year.